Arthritis can be a debilitating disease of the foot, ankle and other joints through out the body. It is classically defined as the wearing away of the cartilage in the joint that allows bone on bone pain. The causes of arthritis are many. They include trauma or injury, osteoarthritis, rheumatoid arthritis, and also due to congenital deformities that promote abnormal joint forces (flatfoot deformities, high arch deformities, ankles with abnormal angles and leg deformities).
Historically, arthritis was treated conservatively with medications such as anti-inflammatories and topical pain medications, injections such as steroid "cortisone" injections and injections of sodium hyaluronate (viscosupplement) that lubricate the joints. Additionally, bracing and use of orthotics can also help to treat the arthritic joints, physical therapy and other modalities are also a means of conservative treatment.
When conservative treatment fails, surgical intervention is indicated. There are many surgical options to treat arthritis in the foot and ankle. There is one realatively new technique that few surgeons offer to patients in the foot in ankle since it is a technically demanding procedure. Cartilage implantation in the ankle has very positive and promising outcomes. While this procedure has been performed quite extensively in the knee joint, the ankle joint application is relatively new to the field.
The advangates of cartilage implantation over traditional approaches are:
arthroscopic application (minimally invasive)
actual growth of new pristine 100% normal joint cartilage
relatively quick return to normal activities
low recurrence of arthritis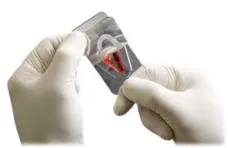 In my opinion, the use of "de novo NT natural tissue graft®" juvenile hyaline cartilage in the ankle joint is a revolutionary technique that offers the individual outstanding outcomes!
If you believe that you are a canidate for a cartilage graft and would like to be evaluated for a second opinion, please call 281-485-2988 for an appointment!
If you are interested in more information regarding cartilage grafts/implants, please call 281-485-2988 for an appointment to be evaluated. If you are interested in more information regarding cartilage grafts/implants, please call 281-485-2988 for an appointment to be evaluated